Fares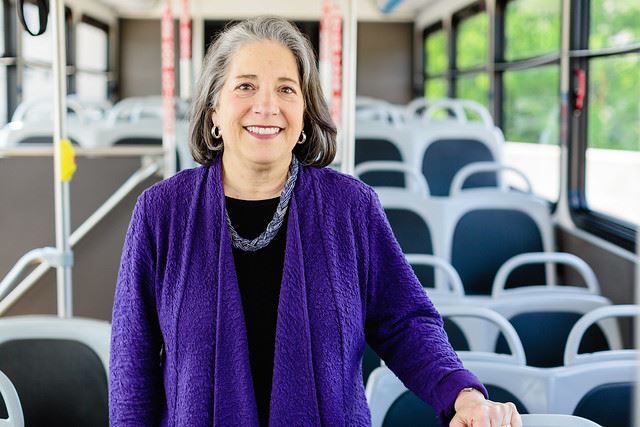 KAT offers many different types of fares, from single-ride passes to 30-day unlimited ride passes. View the
Fare Description page
for details about the different options we have to offer visitors and locals.
*Children ages 4 and under may ride for free.
| Fare Types | Regular Cost | Reduced Fare* |
| --- | --- | --- |
| One Ride Pass | $1.50 | $0.75 |
| 1 Day Pass | $4.00 | $2.00 |
| 7 Day Pass | $15.00 | $7.50 |
| 30 Day Pass | $50.00 | $25.00 |
| 20 Ride Pass | $25.00 | $12.50 |
| Transfer | $0.50 | $0.25 |
Note:
*KAT offers discounted semester passes through various colleges and trade schools. To find out if your school participates, visit the
Semester Pass Program page
.
Payment Options
KAT offers several different fare payment options. Pay your fare upon boarding the bus for a One Ride, 1 Day or Transfer pass. Exact change is recommended. If you do not have exact change, you will be issued a Change Card that can be used on your next trip. Passes are also available at the Knoxville Station Ticket Vending Machine on the bus platform, the Knoxville Station Customer Service Counter, or by mail. Fill out the
Order Your Passes by Mail (PDF)
.
Transfer Policy
If you intend to transfer to another route, you will need to obtain a Transfer pass. Let your operator know you will need a transfer as soon as you board the bus. You will pay your fare *($1.50) and the additional transfer fee *($0.50) and you will be issued a transfer ticket to use on the next bus. This allows you to continue your trip without costing you the price of a full fare for the next bus. Only one transfer can be used per $1.50 ride. Transfers cannot be used on the same route and must be used within one hour of issue.
* You may qualify to ride for reduced fare if you are a senior age 65 or older, if you are disabled, a Medicare card holder, or if you are a student age 18 or younger.
Reduced Fare Program
A reduced fare is available to those who qualify. Qualifying individuals include seniors age 65 or over, Medicare card holders, students under the age of 18, and persons with disabilities. Proper identification (Medicare card or a valid KAT I.D. card) is required before boarding.
To apply for the reduced fare program, please download, complete, and return the
Reduced Fare Application (PDF)
to the Knoxville Station Customer Service Counter at 301 Church Avenue Monday through Friday 8:30 a.m. to 4:30 p.m. KAT will charge a $2 processing fee for all IDs. You can complete the
Reduced Fare Program form
online as well.