Youth Freedom Pass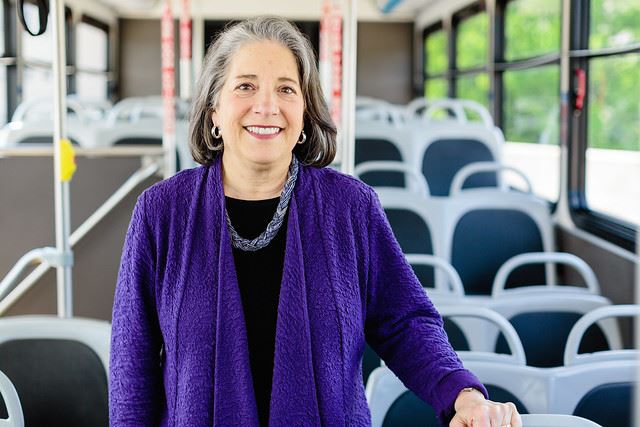 In a new partnership with Knox County Schools and the City of Knoxville, KAT is excited to offer all students in Knox County the opportunity to ride KAT buses at no charge!
The Youth Freedom Pass will provide students unlimited rides through the end of 2021 on KAT's Fixed Route bus service. The pass will work during all normal operating hours, including weekends.
Why ride the bus?
Our car-centric transportation system is our main source of greenhouse gas emissions in the US.
Be part of the climate solution! As we say at KAT: Ride for change. And also, two words: Free Wi-Fi.
How do I get my pass?
All Knox County School students grades 6-12 will receive their pass through the mail.
If you attend private or home school, you can visit the Knoxville Station Customer Service Counter, providing proof of your student status, and receive your pass.
Call 637-3000 for details.
If you are in grade K-5, you only need to hop on the bus!
How does the pass work?
The pass has a magnetic stripe on the back, like a credit card.
There's a card reader on the farebox as you board the bus – swipe it, then go take a seat!
Where can I go?
Anywhere KAT goes!
Information about routes, bus stops and trip planning is available here, or by downloading the free KATbus Tracker App, which is available on the App Store for iOS users or on Google Play for Android users.
This app can plan your trip and tell you where the buses are in real time.
Where to go?
Here's just a few places you can get to on KAT:

Suttree Landing - Route 40 South Knoxville
West Town Mall - Route 11 Kingston Pike
Main Event Knoxville - Route 16 Cedar Bluff Connector
Java Juice Box - Route 22 Broadway
Lost and Found Records - Route 22 Broadway
Zoo Knoxville - Route 31 Magnolia
Golden Gloves Arena - Route 31 Magnolia
What about regular Knox County School buses?
This program will not replace the school-bus service provided by Knox County Schools, and the district will continue to offer before- and after-school transportation. However, we believe that making KAT service available outside of school hours will help students pursue jobs or extracurricular activities, and will broaden their access to cultural institutions such as libraries, museums, and college campuses.
I can't ride the regular, fixed route buses due to a disability. What do I do?
Students with disabilities can receive a similarly structured Freedom Pass that applies to the KAT LIFT service. For more information about KAT LIFT, please call (865) 637-3000.
Students are required to follow all standard KAT passenger rules and are subject to standard consequence and procedures, including potential revocation of an individual's Freedom Pass, if rules are not followed.
We will see you on the bus!