Reduced Service Schedules in Effect
Effective Monday, August 29, 2022, reduced service schedules went into effect on some KAT bus routes. Click here for more information.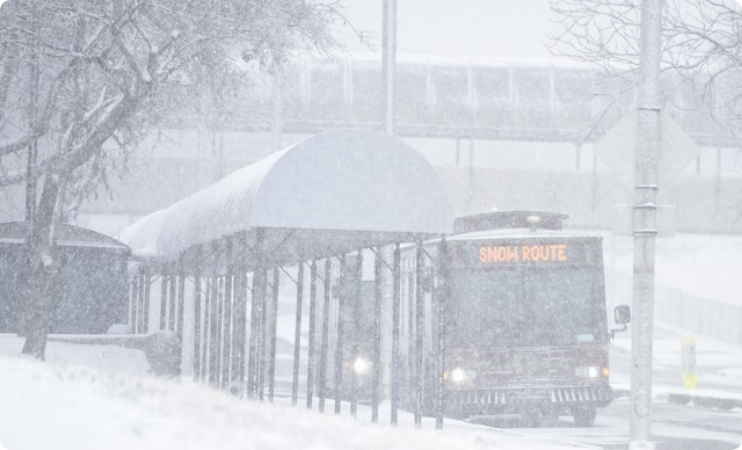 Snow Routes are slightly altered routes that help ensure the safety of our passengers and operators as they navigate the city. See below to learn how each KAT route is affected when operating on Snow Routes.
When weather conditions worsen, tune into a local radio station or TV channel to find out if KAT will operate on Snow Routes. The most current information can be found on our website, our Facebook page, our Twitter, or use our official app, Transit. For more information, call us at 865-637-3000.
Bus Snow Routes
Route 32:
Dandridge Avenue
Route 44:
University Park Apartments
Route 42:
Fort Sanders/UT Hospital
Route 44:
University Park Apts.
Route 42:
Ft. Sanders/UT Hospital