KAT's COVID-19 Plan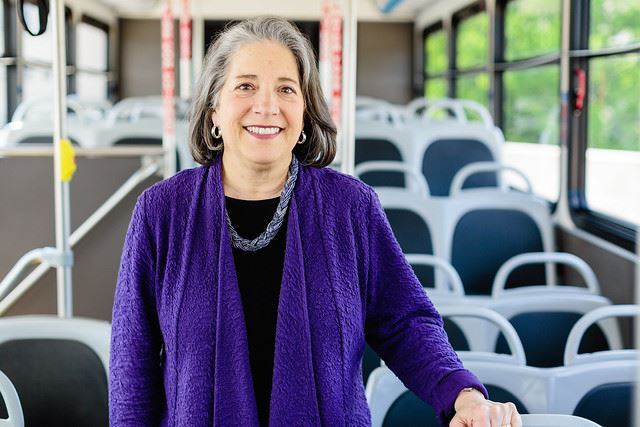 In an effort to help prevent the spread of COVID-19, KAT is taking extra measures to keep our passengers, our operators and the general public safe. While Knoxville and Knox County have moved toward vaccinating the community and reopening businesses, KAT continues to maintain safety measures and policies, as explained below:

What we are doing:
KAT is taking a number of steps in order to keep our operators and other employees safe, as well as our passengers. KAT is following the guidance of the CDC (Center for Disease Control), Knox County Health Department, the City of Knoxville, and the FTA (Federal Transit Administration).
Our Buses and Public Spaces
Our maintenance team is cleaning each bus, trolley and van top to bottom every night with a disinfectant.
This team is also cleaning all touch spots, including handrails, seats, pull cords and the farebox every 12 hours (exceeding CDC recommendations).
Knoxville Station's restrooms, countertops and other touch points are cleaned several times each day with disinfectant.
At Knoxville Station, we have removed chairs and tables in order to discourage spending more time than necessary in this public space.
Our Customer Service counter has safety barriers in place and passengers are asked to stay physically distant while in the lobby area.
In accordance with the FTA (Federal Transit Administration) all passengers must wear a face covering while in the Knoxville Station Transit Center, on the bus platform, and while on all buses.
Our Bus Routes
We are currently operating on a Reduced Fare Structure. All fare prices have changed, 7-day passes and transfers have been eliminated. See more about our Reduced Fares here. Bus capacity is also limited to help maintain social distance between passengers.
Passengers are required to wear a face covering while onboard all buses, while at the Knoxville Station Transit Center and while on the bus platform. Free disposable masks are available on each bus or free reusable cloth masks are available at the Knoxville Station Customer Service Counter.
What you can do:
As a passenger you play a crucial role in protecting yourself and others. We are asking passengers to...
Please limit your transit use - the best way to help is to limit the amount of places you go, please stay at home if you can.
Wear a face mask. If you need a mask, we have free masks available at the Knoxville Station Customer Service Counter.
Practice Social Distancing - keep distance between you and other passengers while at the bus stop, when boarding, and when on the bus.
Stop the spread of germs by covering your cough with a tissue or your elbow, avoid touching your face, clean and disinfect touched surfaces, stay home when your sick, and wash your hands often with soap and water.
What the City of Knoxville is doing:
The City of Knoxville, along with the Knox County Health department are following this pandemic closely and have several resources to help you. Choose from the options below for more:
What Information Is Available:
The Center for Disease Control & Prevention (CDC) has a detailed information about symptoms, protecting yourself, their response, and facts. Please take the time to educate yourself about the Coronavirus here: